ABOUT US
A little bit about Casperson Productions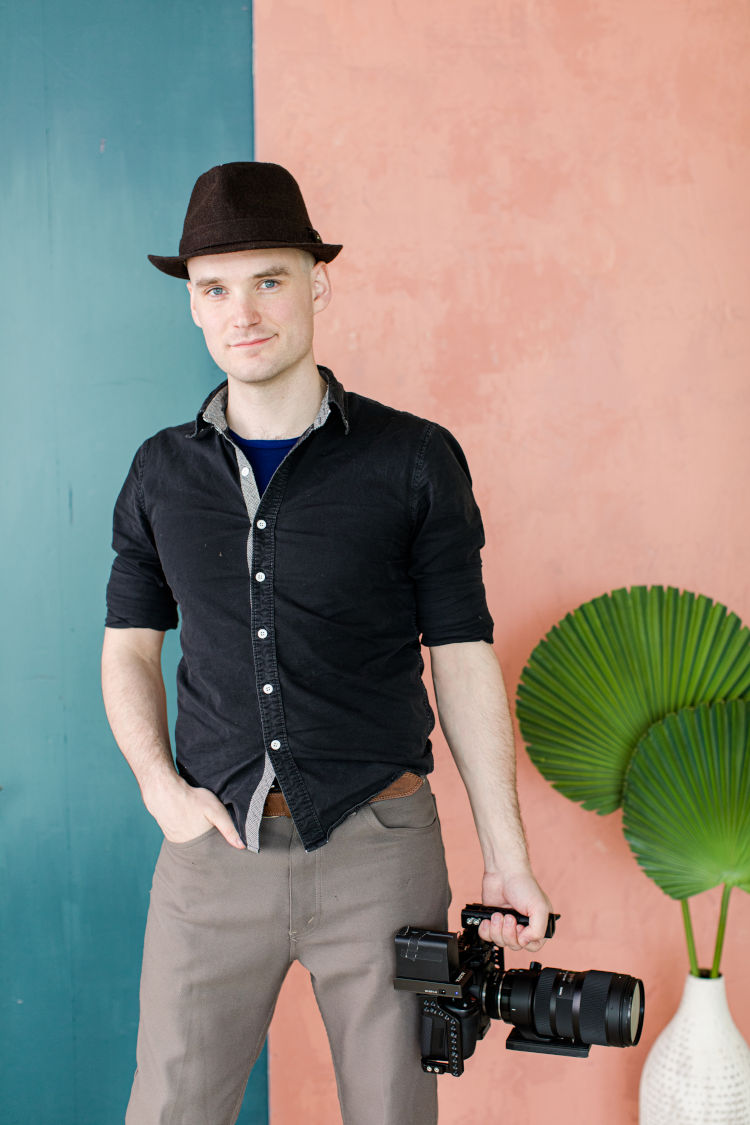 DANE CASPERSON
Lead Videographer/Business owner
That's me, I am the founder and owner of Casperson productions, I personally shoot all the weddings that Casperson Productions takes on, and with the help of my team we deliver high end wedding films with a ridiculous focus on quality.  I am a chill down to earth human, with an obsession for making the best wedding films possible. I have spent years perfecting our systems, and I keep working on it so year after year, the wedding films we deliver only get better and better.
GABE KIM
Assistant Editor
Gabe Kim has been sub contracting as an assistant video editor for Casperson Productions for about a year. He has been video editing for several years, but really found his niche with wedding video editing. He enjoys editing together highlight reels and full length mutlicam weddings. He hopes to continue to learn about the world of weddings and wedding videography, and also about different kinds of video editing in general. In his free time, Kim likes to watch movies, listen to music, and follow baseball!
Gray Sundal
Second Shooter
Gray J Sundal has been a key component of what makes casperson productions, casperson productions,  He has been a member of the team for over seven years, and his mark can be found on many of the videos produced for casperson productions.
Beyond his invaluable contributions to Casperson, Gray has made a name for himself in live events. He has skillfully captured lively performances from the likes of Gabriel Iglesias, Paul Anka, Nu Shoes and many more, demonstrating his adaptability and professionalism. Gray's commitment to his craft and narrative storytelling continues to be a significant asset to our artistic vision at Casperson Productions.
Pheodor
Assistant/second shooter
Hailing from the creative heart of Portland, Oregon, Pheodor is a painter known for his thought-provoking works that challenge and engage the viewer. With a unique artistic perspective and keen attention to detail, his creations have consistently captured the imagination of art enthusiasts, and paserby alike. His masterpieces and behind-the-scenes glimpses can be seen on his Instagram, @pheo_bell.
Beyond the canvas, Pheodor's innate drive and adaptability are evident in his professional journey. Having collaborated with Casperson Productions for approximately a year, he's not just left an imprint but has seamlessly integrated into the fabric of the core team. His focused and highly attentive nature, combined with his knack for swift learning, underlines his standing as an invaluable member of the Casperson Productions family.
image credits for behind the scenes: some were captured by team members, cambria, Pheo, Dane, and there are some shots from kate Holt Photography, and Stark Photography in the behind the scenes as well. both those photographers are among the best in town, check them out 🙂