Exceptional Wedding Videography By Dane Casperson | Portland | Boise | Seattle
A Small Sampling of my Wedding Videos
Based in Portland, Oregon, I specialize in creating a chill relaxed environment for my couples, all while crafting a high end cinematic wedding film, with character and heart.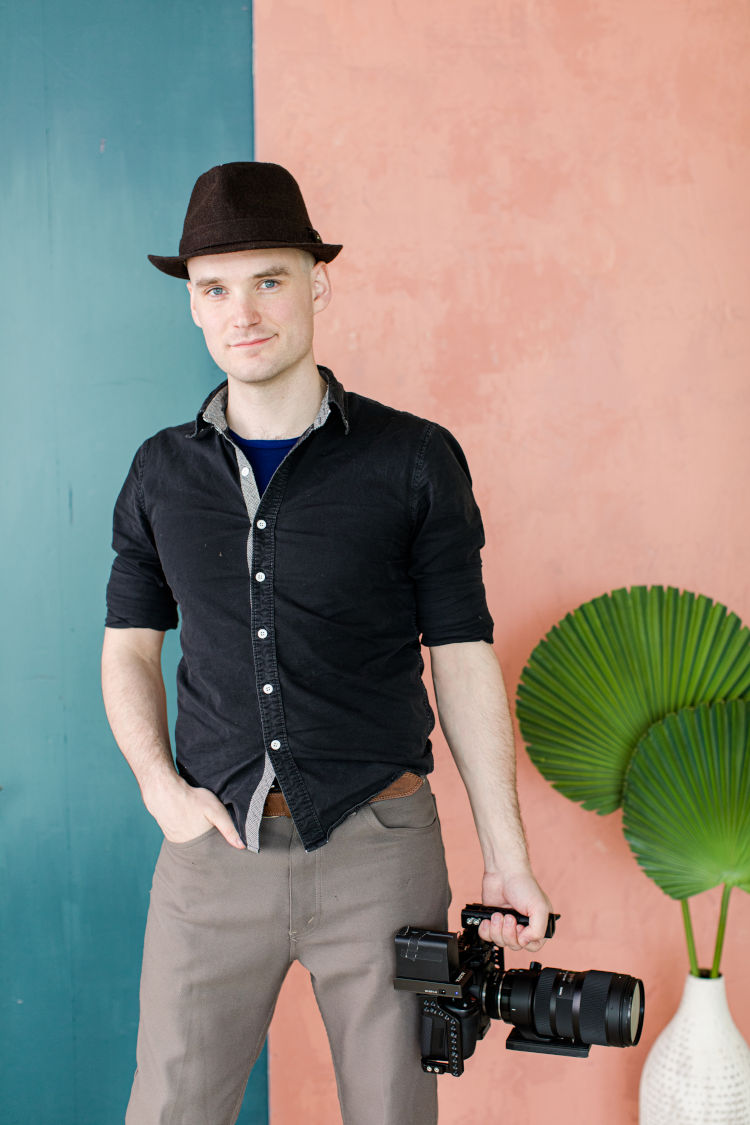 The Dude Behind the Lens: A Little Bit About Dane Casperson.
A bit about me, Dane Casperson: I am a down to earth human, with a downright obsession for crafting heartfelt, and utterly cinematic, wedding films. I absolutely love the process, and have spent years creating a system that is focused on making the day easy, relaxed, and comfortable for my couples, without comprising at all on quality.
I believe in really taking the time to make each and every edit a well crafted work of art, and I end up spending days, or even weeks perfecting every wedding film, perfecting the image, and pouring over the footage for hours to really hunt down the moments that are gonna make the best film possible, and carefully craft them together for all the feels.
on a more technical end, we shoot exclusively in raw codecs, and prores, to ensure that the image is a rich organic, and future proof video, that has a filmic, analog feel, that is timeless. My top second shooter who assists me on a lot of weddings uses the Arri Alexa (gray, do ask for him by name when you inquire with me) , and I fly the canon C70 (which, I have tested, it really does have 16 stops of dynamic range, which is insane) I also have a bag full of audio recorders, lavs, and micro recorders, all of them recording in 32bit float, to ensure the highest quality audio recordings possible.
all the technical blabber, aside, I am obsessed with making wedding films that look as good on a phone screen as they do on a full sized theater projector, and I deliver that all while maintaining  a down to earth chill vibe, that feels more like having a chill friend on location then a video team.
Toss me a line, and lets make some magic happen 🙂

Wonderful Artistry, Wonderful Person!

Dane is awesome. He was so responsive and friendly throughout the whole process, and made everything easy and stress-free. It truly was such a pleasure work to work with him! My husband and I wanted a very cinematic/dramatic video and Dane definitely delivered!! He captured our Game of Thrones/Lord of the Rings theme so well, making sure to include all the little details, and he nailed the song he chose to go along with it. 🙂 The drone footage was also a dream! We are incredibly happy with how our highlight turned out and will treasure it forever.

Positively Amazing
My husband and I love our video from Casperson Productions! Dane was easy and fun to work with and did an amazing job capturing the special moments of our day in one video. I am so glad we decided to use Dane as our videographer! Highly recommend, it is so worth it! We will treasure the video of our day forever!

Breathtaking Video
Dane is positively amazing to work with! He was so responsive whenever I reached out. And the videos I got back from him were breathtaking. I love watching them and could watch them everyday. He captured every moment of our big day, perfectly. I highly recommend him!! He was also super fun to work with! YOU NEED him for your wedding!!
A somewhat more involved breakdown of the core team.
I am always looking for good editors, second shooters, PAs' assistance, and other talented media professionals or aspiring media professionals. If you have a can-do attitude and have a love for weddings, toss me a line here.
Recommended vendors, planning tools, and general resources for planning your wedding